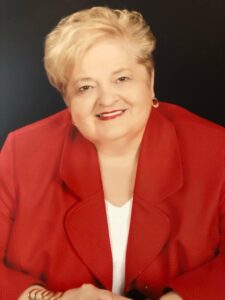 The Barbara Green Memorial Fund
The Academy For Environmental Sickness is privileged to name their Elderly Program after the late Ms. Barbara Green. Ms.Green was a lifelong resident of Charlotte, North Carolina. Many knew her throughout the city as well as the state as Barbara Green, The Courthouse Queen. However, I personally knew her simply as BeBe.
I had the honor to know this incredibly funny and gracious woman since I was nine years old. Her daughter, Caroline and I were elementary school mates and have been friends ever since we met. My memories of Barbara are vast, but one thing is for sure, she was a woman who made an impression wherever she went. It was a joyous experience to know Ms.Green throughout my life as well as to be able to assist her during her final years of life. I was able to be by her side assisting with immediate care along with her daughter Caroline Green until she transitioned peacefully. It is incredible to know the amount of people she touched throughout her lifetime. Ms. Green helped so many people in their time of need. I am very thankful I was able to be there for Barbara in her time of need.
God has provided a way for all of us who were touched by Barbara's life to continue her legacy through The Barbara Green Memorial Fund by helping to meet some of the needs many elderly individuals face as they age. Our programs are predominantly mission based. In our elderly program, we befriend the elderly, provide errand assistance services, help with chores around the house, do minor repairs around the house to keep the house feeling like a home.
If you knew Barbara, you know she was a woman who enjoyed being treated like a Queen. She liked the best of the best. She expected to receive the best and she gave everyone her best. Therefore, we will do our best to make sure those that are in our elderly program will be treated like a King or Queen for the time they are in our care. Barbara would not have us do it any other way. Thank you for your wonderful generosity by helping our organization in keeping her legacy alive through The Barbara Green Memorial Fund serving our elderly community in Charlotte, North Carolina as well as our close surrounding vicinities.  If you have not had the opportunity to read Ms. Green's obituary you can view it here.
Please send donations for The Barbara Green Memorial Fund to:
TAFES
P.O. Box 455 Pineville, NC 28134 or you can donate online via this link.
If sending a check,  please write Barbara Green in the Memo Section.  If donating online type Barbara Green in the comment section.  Thank you.